illusionistic painting of a picture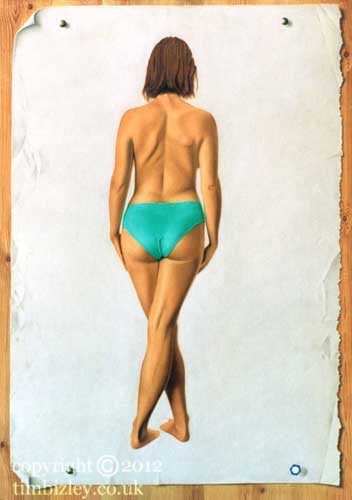 a painting depicting a painting:
A painting of a painting pinned to a sketch board. Representational of a meta-meta convention often employed in trompe-l'oeil art of the late 17th century and onwards, that of a 'picture within a picture'. There is however at least one quite early examples of the deceit: "The Madonna and Child with Two Angels" (School of Ferrarese circa 1480).
My work illustrated here is executed in transparent oil glaze without the use of white pigment, working from light to dark by reserving the highlights from the outset in a manner similar to water colour painting. Trompe-l'oeil art is undertaken by commission.