monochrome mural bas relief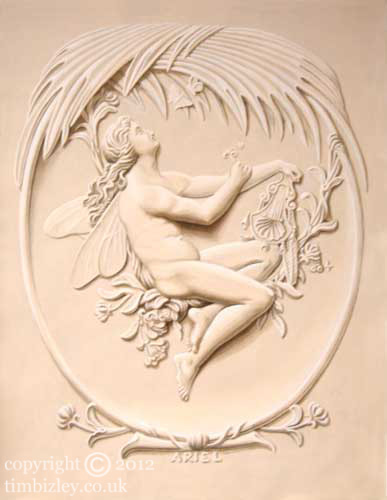 grisaille trompe l'oeil plaster ornament.
Painted on canvas this grisaille trompe l'oeil mural depicts Ariel, the spirit of the air, in bas relief. It is one of a series of painted grisaille panels on canvas. Within this technique the overall tonality of the monochrome can be varied. Additionally the colour temperature of the painting can be rendered from cool blue greys through yellows and browns to pinks. The grisaille decorative technique with its calm receding understatement can suit many settings. Commissioning a grisaille mural is a similar process to that of commissioning a painting and the muralist can offer advice and guidance with regard to the project in hand.