faux fresco mural of songbird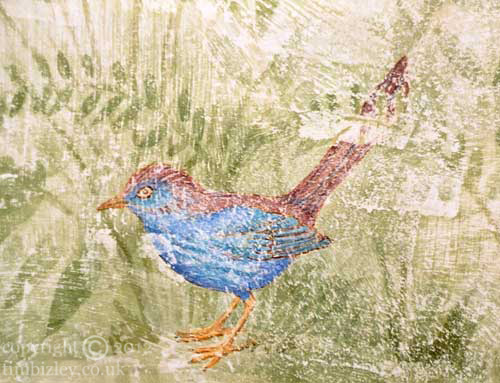 Pompeian style mural detail
This is a detail from a Pompeian style faux fresco mural inspired by the Garden Room at the Villa of Livia at Prima Porta (now in the Museo Nazionale Romano in Rome).
This was a mural originally designed and executed for a windowless subterranean dinning room for the wife of Augustus. The photo illustrates the surface texture of the modern mural. The particular technique here shown creates a worn look that adds surface texture and interest to the walls over and above the painted design.
Private client London.